Aave V3 is now live on the Ethereum mainnet. With this upgrade, WBTC, WETH, wstETH, USDC, DAI, LINK, and AAVE are the only supported assets. 
Aave V3 Improves Capital Efficiency
Stani Kulechov, the co-founder of Aave, said V3's flexible design introduces new ways of mitigating risks, reducing gas costs, and improving capital efficiency, all while ensuring better liquidity decentralization.
Aave Protocol V3 is now live on the Ethereum market 👻

"The most exciting aspect of V3 is its flexible design, which enables a variety of new risk mitigation features, and its improved capital efficiency & decentralized liquidity – all while reducing gas costs." @StaniKulechov pic.twitter.com/QsSnnlhEMr

— Aave (@AaveAave) January 27, 2023
This upgrade came after the Aave community delayed the upgrade. Then, Aave developers assessed that immediately improving V2 Pools to V3 would not have yielded the desired level of compatibility with other Aave V3 pools running on Avalanche, Polygon, and Ethereum layer-2 platforms.
The current Aave V3 on Ethereum has been reworked. It is negligibly complex and more compatible with other Aave V3 pools outside of Ethereum.
The transition to Ethereum, expanding Aave's presence in top blockchains, didn't immediately affect its total value locked (TVL). Data show that it is 2% lower in the past 24 hours. However, TVL is up 24% in the last month, rising to $4.56 billion as of the time of writing on January 27, according to data streams from DeFiLlama.
Aave is now the fourth largest DeFi protocol by TVL, trailing Lido Finance, MakerDAO, and Curve. However, the dApp is the second-largest lending protocol by TVL, behind MakerDAO. By launching on Ethereum, and upgrading from the original V2, the protocol's TVL might gradually increase over the coming weeks or months. 
This, in turn, may positively impact AAVE prices.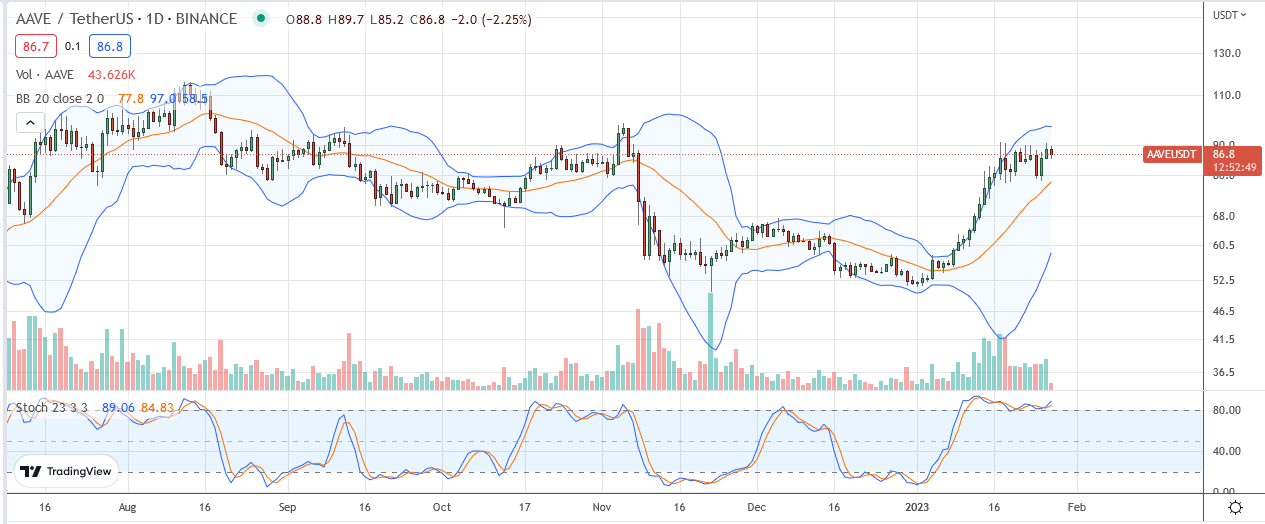 Aave is a decentralized money market, allowing crypto holders to actively lend and borrow various assets. Integrating V3 on Ethereum avails the protocol on six other platforms, including Avalanche, Polygon, and Harmony. Polygon is compatible with Ethereum's virtual machine, existing as a layer-2 protocol enabling higher scalability and significantly lower trading fees.
What Aave V3 Brings 
Developers claim Aave V3 introduces various changes that, as the co-founder said, make lending and borrowing more seamless and cheaper. 
According to the protocol, this version is optimized to reduce gas costs by around 20-25% across the board. Users can also move assets across all Aave markets, irrespective of the network. By launching on Ethereum, Harmony users, for example, would be free to transfer assets and participate in Aave V3 markets on the most active platform. 
Aave V3 introduces the "Isolated Mode" where Aave governance can vote to list new tokens as isolated assets with specific debt ceilings. Aave clarifies that the debt ceiling is the maximum USD reading that a borrower's collateral can cover. Only approved tokens, mostly stablecoins, can be borrowed in this mode.
Feature image from Canva, Chart from TradingView