Bitcoin has resumed its descent to the downside as legacy markets have opened in the red once again. The leading cryptocurrency has been flirting with $10,000 all morning, nearing the trend lows.
The cryptocurrency is reaching pivotal supports as it continues its descent.
One trader went as far as to suggest that if BTC doesn't bounce soon, it may not be in a valid bull market. This is in line with the sentiment of a number of other analysts as many believe that the support in the $9,500-10,500 region is pivotal for Bitcoin to hold.
Bitcoin Should Bounce Here If It's in a Real Bull Market
On its weekly time frame, Bitcoin is approaching a level of macro importance: the 20-week simple moving average.
A trader shared the chart below, which shows that during the 2017 bull market, BTC cleanly bounced off that single moving average on at least four separate occasions. During the 2018 bear market and once last year, the level also acted as a resistance.
The trader suggested that if BTC doesn't bounce soon, it may be fair to say that the cryptocurrency isn't in a "proper bull market":
"Sorry for all my circles, but the point is the 20 week moving average is worth watching. Proper bull markets should respond to it."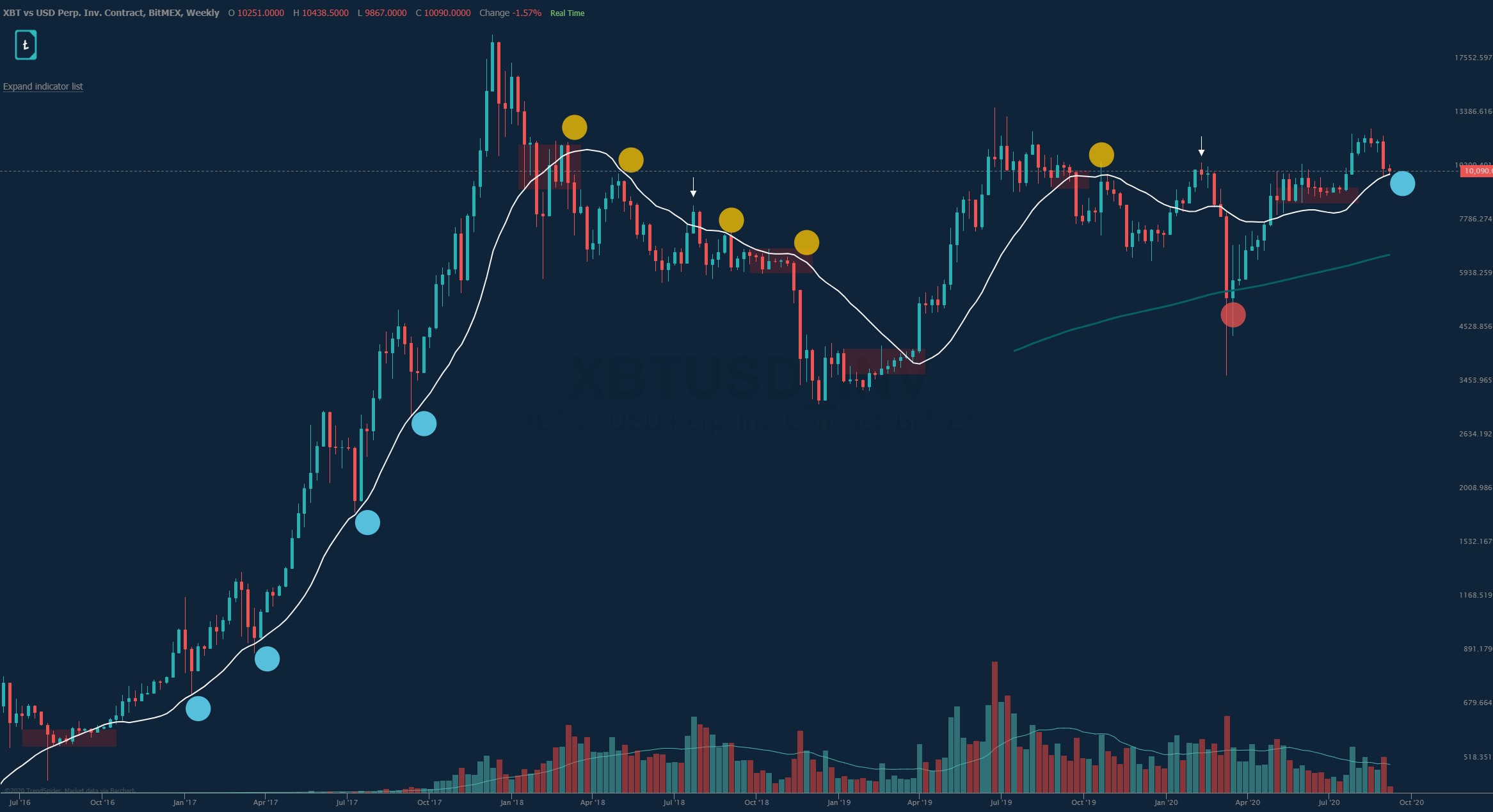 Chart of BTC's price action over the past few years with a moving average analysis by crypto trader Ledger Status (@LedgerStatus on Twitter). Chart from TrendSpider
A Bottom Is Near
Fortunately for Bitcoin bulls, a number of analysts believe that the leading cryptocurrency is nearing a bottom. This bodes well for the asset's macro outlook, especially considering the ongoing importance of the 20-week simple moving average.
As reported by NewsBTC, Bitcoin's on-balance volume has stopped its descent. According to a trader, this is a good sign that selling pressure has subsided and that the brunt of the drawdown has been completed.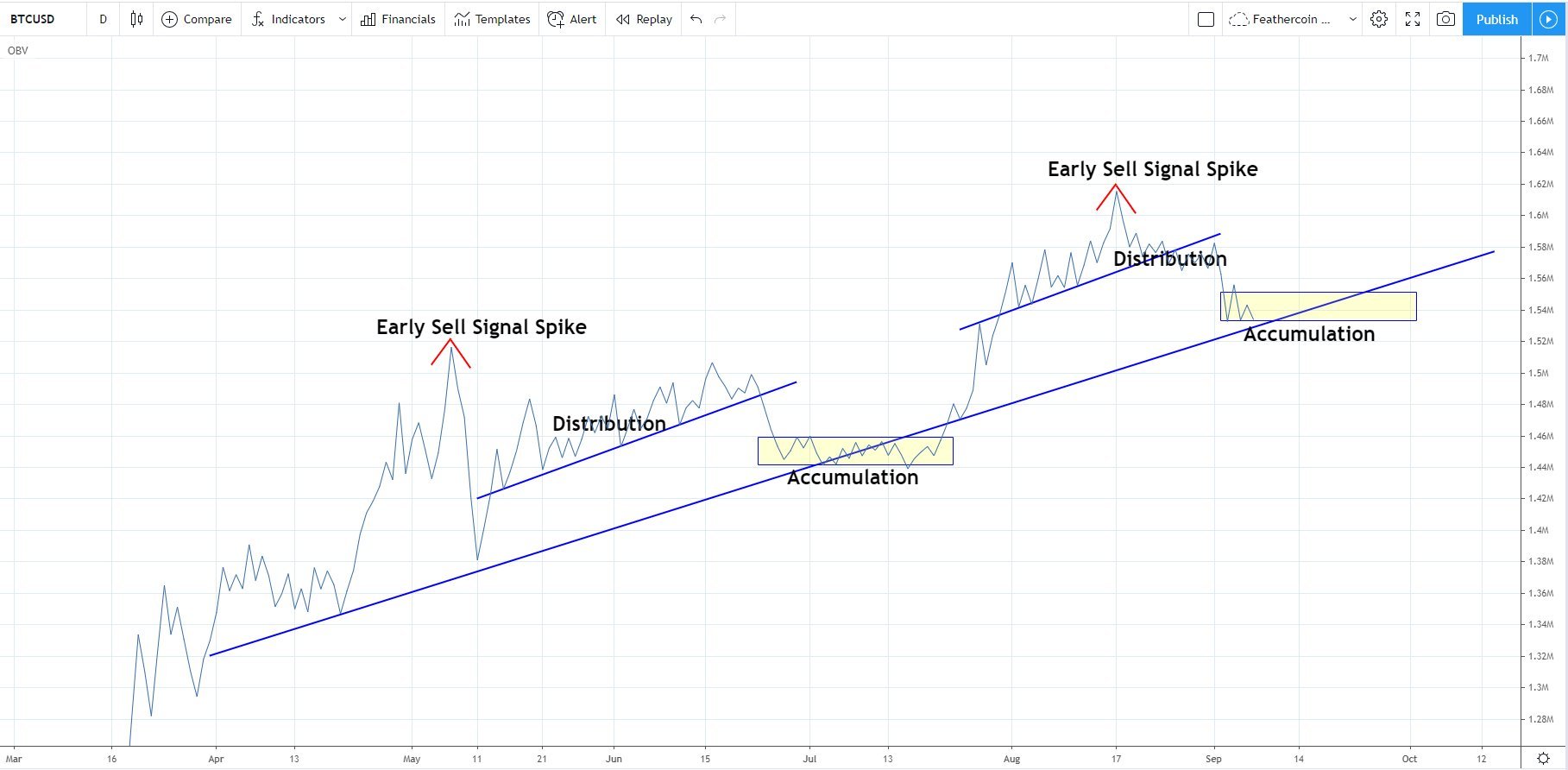 Chart of BTC's on-balance volume over the past few months by crypto analyst IncomeSharks (@Incomesharks on Twitter). Chart from TradingView.com
Adding to this, on-chain analyst Willy Woo recently commented that he thinks Bitcoin's on-chain trends are signaling a potential bullish reversal:
"Local on-chain switching bullish (looking at the next few weeks out), not calling this has bottomed, even though it may have. Playing the big swings it's not a bad time to buy back in."
This comes after Woo predicted the ongoing correction. The investor said in a tweet published around two and a half weeks ago that Bitcoin would likely soon retest the high-$9,000s.
Featured Image from Shutterstock
Price tags: xbtusd, btcusd, btcusdt
Charts from TradingView.com
Bitcoin Needs to Bounce Here Or It May Not Be a "Proper Bull Market"