After managing to retake $7,200 on the weekend, Bitcoin tumbled lower on Monday morning, falling as low as $6,800 in a move that liquidated $40 million worth of BitMEX long positions. With this, the cryptocurrency had tumbled 7% from the weekend highs and 9% from the $7,470 highs seen two weeks back.
This was a move that initially was a win for bears, but bulls aren't letting them win that easily. Over the past 12 hours, Bitcoin has mounted a strong comeback, passing $6,800, $6,900, then $7,000. Now, the asset trades above $7,100, 5% above the local bottom.
Due to this latest surge higher, short positions have been affected.
Data from Skew.com, which tracks crypto derivatives (including the size of liquidations that take place on BitMEX), approximately $15 million worth of short positions on BitMEX have been liquidated over the past five hours amid this move.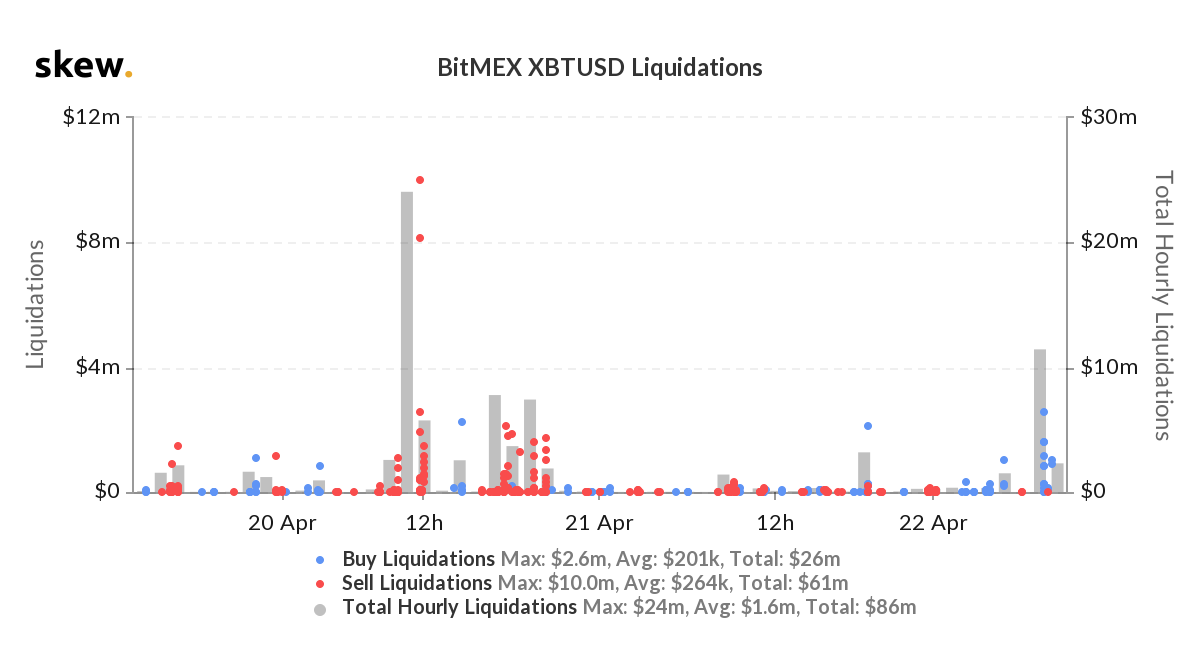 Simultaneously, BTC-denominated open interest has started to drop, which suggests that shorts and longs are not adding to their positions as the price squeezes higher.
Bitcoin Rallies In Tandem With Oil
The S&P 500 is actually up 1.8% in the past 24 hours after posting its worst day in weeks, -3% on Tuesday, reversing after a $500 billion coronavirus bill that was passed by the U.S. Senate.
If stocks rally from here, Bitcoin will benefit. After all, the cryptocurrency, as found by the Federal Reserve's Kansas City branch, has a running positive correlation with the S&P 500.
Could Be The Start of a Greater Rally
This may be the start of an even greater move higher.
Per previous reports from NewsBTC, crypto trader Nunya Bizniz remarked that Bitcoin's chart from the February highs of $10,500 to now have formed a "classic BARR" bottom, marked by three textbook phases of a Lead-in, a Bump, then a Run.
As it stands, Bitcoin is in the third phase of the formation —technician Charles Bulkowski's "best performer" out of 56 chart patterns — suggesting Bitcoin will trade as high as $10,000 by the start of May, just prior to the block reward halving.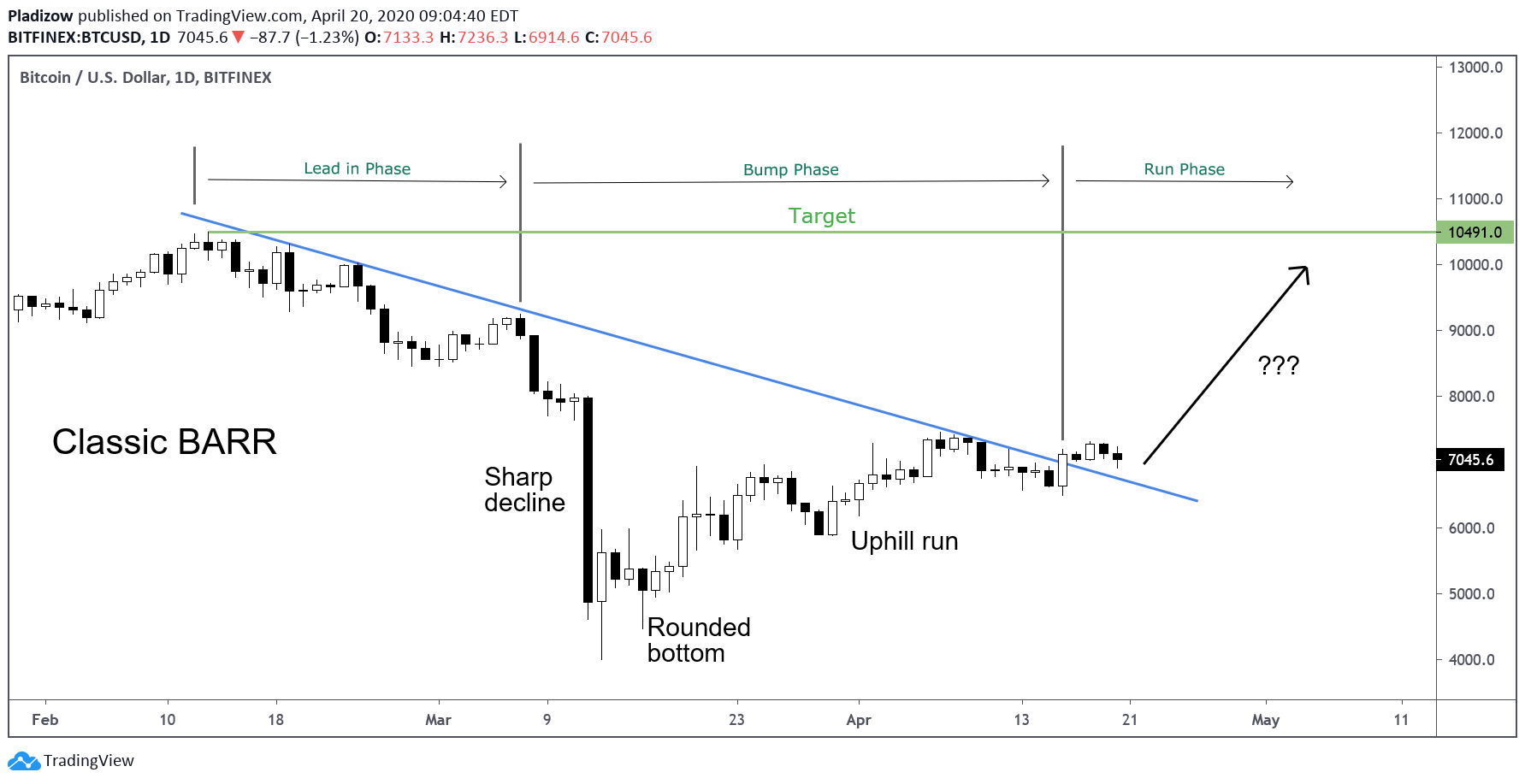 There's also an analysis by a crypto trader showing that every time the premium of Grayscale Bitcoin Trust (GBTC) fell substantially to a local low, the price of BTC found itself at a local bottom:
"Historically, it has been profitable to accumulate Bitcoin as GBTC premium visited its lows."
Photo by Tunafish Mayonnaise on Unsplash