A consortium of Australian banks, led by the Reserve Bank of Australia, reportedly brought legal action against Ripple Labs for copyright infringement.
The issue relates to PayID, a payment network operated by the Open Payments Coalition (OPC). The list of participants includes over 40 global companies such as GoPay, Ripple, Blockchain.com, BitPay, Brave, Flutterwave, and others.

Source: ripple.com
New Payments Platform Australia (NPPA) alleges the PayID service is similar in concept and branding to its own PayID service.
Much like Ripple's offering, it enables instant payments using a phone or email, rather than a bank account. The thinking behind this concept is to simplify payments through the use of easier to remember identifiers.
In a court statement, NPPA said its PayID service launched over two years ago, making it well established.
Additionally, the company claims that brand confusion could potentially facilitate criminal activity. It gave examples of money laundering, terrorism financing, and human rights abuse.
What's more, they maintain Australian customers and businesses have better protections under their PayID service.
"There is real concern that two services operating in the market with the same name will create confusion, opportunities for fraud and scams and be misleading for customers, who may assume the protections that apply to NPPA's PayID service apply also to the services offered under the Open Payments Coalition banner."
The NPPA seeks a permanent injunction against Ripple from using the PayID brand, as well as damages.
In response, Ripple offered to block Australian IPs from accessing its PayID service. The case is on-going.
Was This a Careless Oversight From Ripple, or a Deliberate Attempt to Confuse?
While Ripple is no stranger to legal action the turn of events in Australia raises serious questions about how the company is managing projects.
For one, NPPA's PayID service is widely known, and, according to the court statements, has over five million registered users. This represents a fifth of the country's population.
Similarly, one Reddit user shared his thoughts by saying it's difficult to believe that Ripple was unaware the PayID name was taken in Australia.
"This concerns me a little as an XRP holder. At best, it was incredibly clumsy of Ripple not to ensure that they didn't use a brand name already associated with a similar product. At worst, it feels like a deliberate attempt to create market confusion in Australia."
But others have defended Ripple saying NPPA's claim on the PayID name had lapsed. What's more, IP Australia has still to grant NPPA the trademark reclaim.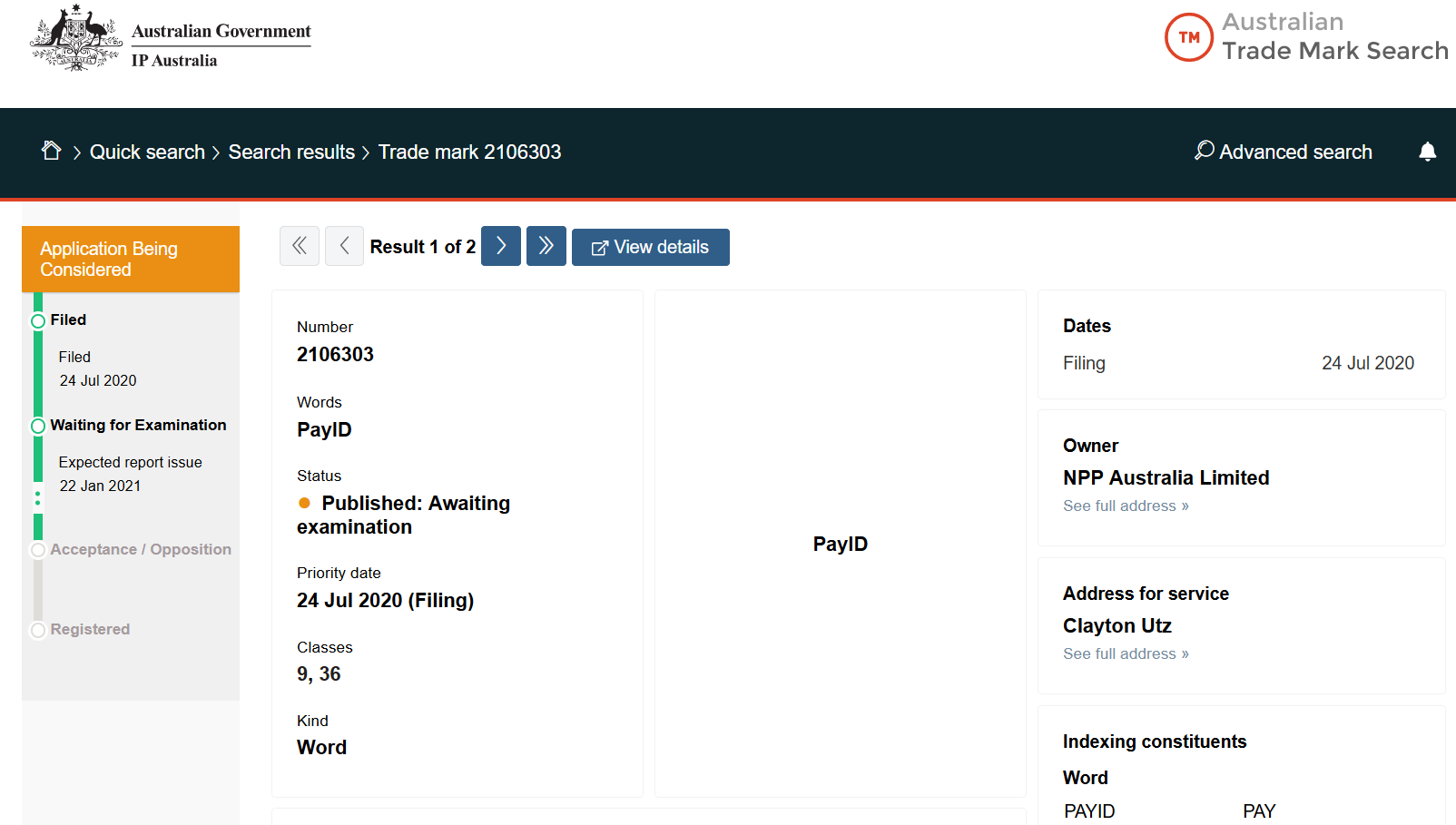 Source: search.ipaustralia.gov.au
Whereas, June this year saw the US patents office accept two filings for the PayID trademark from Ripple.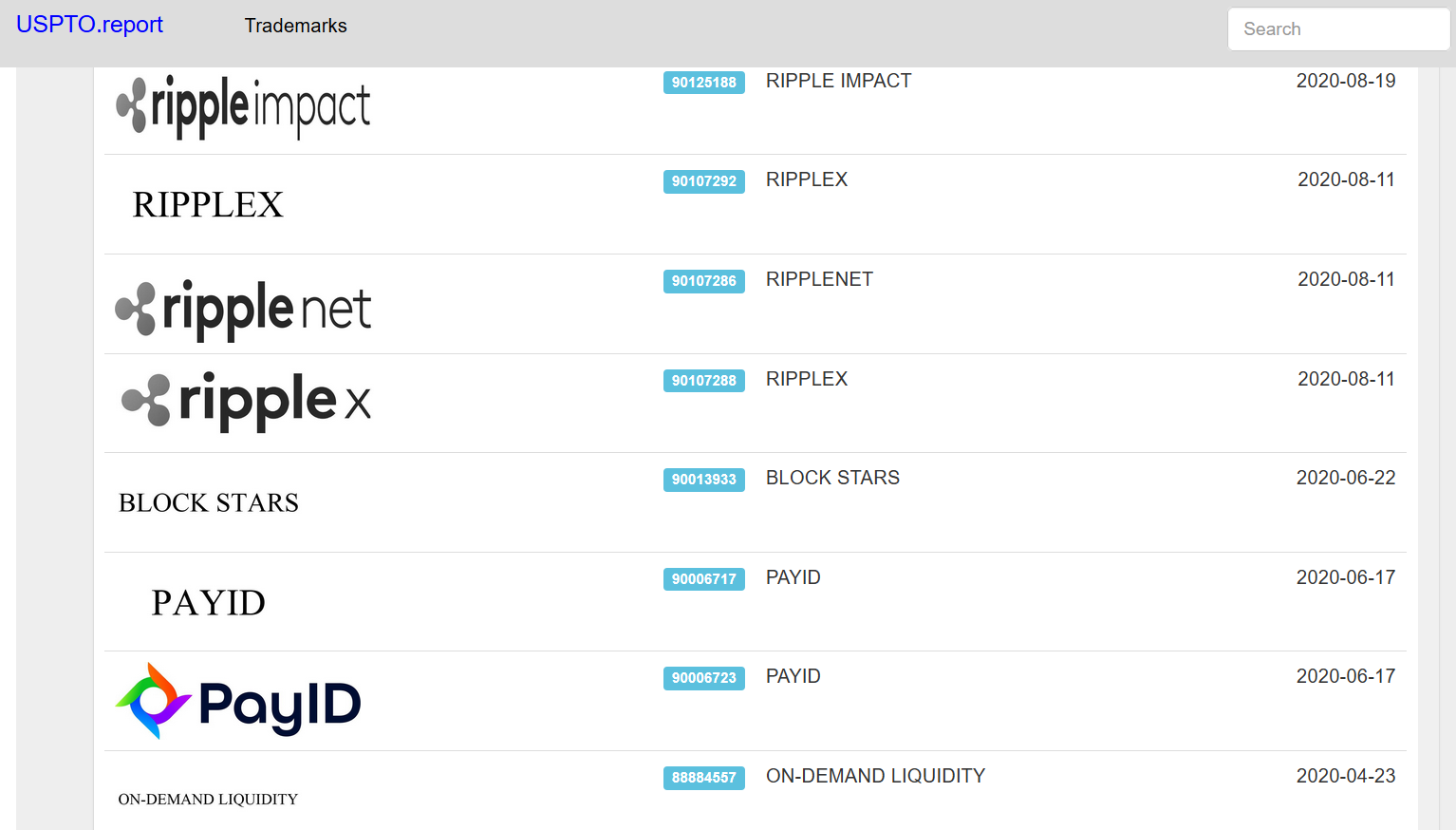 Source: uspto.report
As such, consideration of trademark expiry, along with the relevance of "first use," point to a hearing that isn't as straight forward as copyright infringement.