It's been a tough past few days for Bitcoin.
In spite of the recent rally off the $8,600 lows that has brought BTC to $9,300, the market remains depressed. BTC is trading just under 10% shy of the May highs of $10,100. Altcoins are in a similar boat.
The bearish price action may unfortunately continue if Bitcoin fails to break past two key resistances that lie ahead.
Bitcoin Trapped Below Key Resistance Level, Or Two
Analyst Nunya Bizniz recently noted that Bitcoin is currently trading below a crucial resistance level at $9,200. The technical level he indicated marked three previous highs, one in July, one in August, and one in February of this year.
"The VWAP anchored to June 26th high has been formidable resistance. Flirting with it again. Note: All breaks above the AVWAP have always resulted in lower highs. A close above $9,944 would change that," the analyst commented.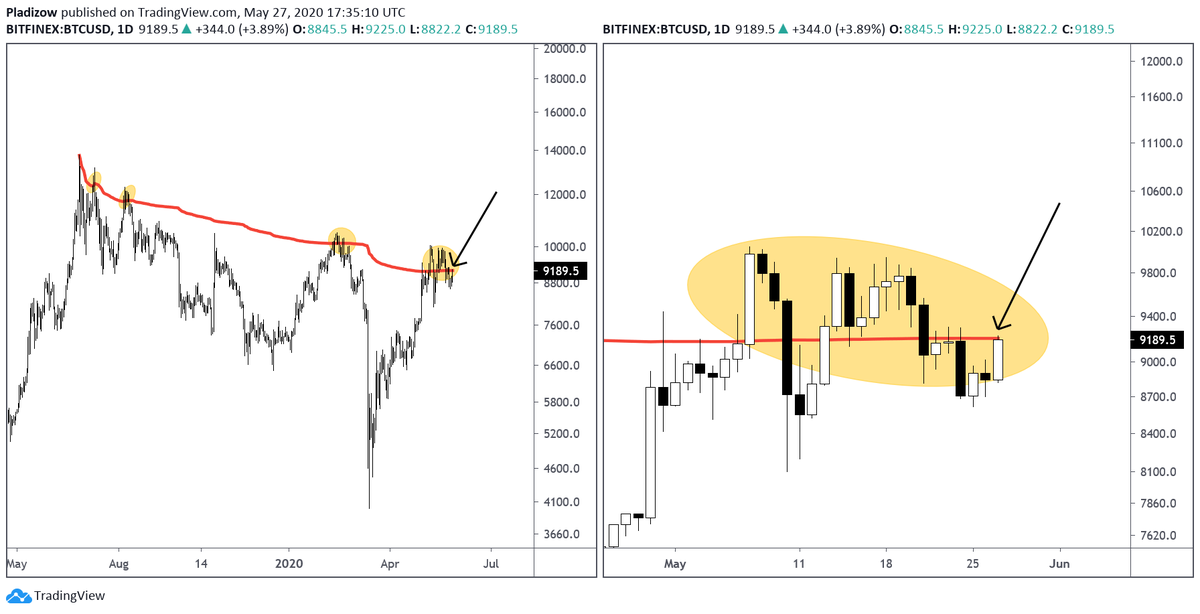 Bitcoin also remains below the crucial $10,500 level.
This level holds a similar importance to the level identified by Bizniz. Some, in fact, say that $10,500 is more important Bitcoin's bull case than the VWAP.
The lead technical analyst at crypto research firm BlockFyre wrote:
"If Bitcoin gets over this. There isn't much standing in the way of new all-time highs. They'd be on the horizon. Way less resistance than anything BTC overcame going from 3.7k to here. Would be a macro higher high confirmed. Don't underestimate the implications!"
Another analyst shared the sentiment. He wrote in April that if Bitcoin manages to flip $10,500 into support, his bearish bias will flip bullish.
This is notable because the analyst in question is one who called for BTC to revisit the $3,000s and XRP the $0.10 range months before it did.
It Will Break Through, Fundamentals Show
The fundamentals suggest that Bitcoin will break through the two aforementioned resistances.
As reported by NewsBTC previously, BTC stands to benefit as the Chinese yuan slides against the U.S. dollar.
The recent tensions in Hong Kong and the subsequent global response have weakened the Chinese currency against other currencies. Against the dollar, the yuan is at lows not seen since the peak of 2019's trade war.
While still a while away, Bitcoin breaking through the resistances will set this nascent market up for an even greater rally.
"The most bullish technical analysis event of this year will be breaking the $10,500 resistance. Once we do that, it is showtime," an analyst said.
Featured Image from Shutterstock