Bitcoin and the rest of the crypto market has since staged a strong recovery following the massive, record-breaking crash caused by coronavirus fears spilling into financial markets earlier this month.
But despite crypto prices continuing to climb, the Fear and Greed Index shows that sentiment is still in the gutter. In fact, the sentiment measuring index has now reached the longest stretch of extreme fear in the cryptocurrency market since the tool was first launched.
Extreme Fear Continues to Crush Markets Amidst Coronavirus Outbreak
In early March, as the coronavirus was officially dubbed a pandemic and first began to shut down the global economy, the stock market, precious metals, and cryptocurrencies all suffered an extreme selloff.
The stock market saw the largest losses since 1987, silver had its value set back decades, and Bitcoin and other cryptocurrencies all fell by 40% or more.
Related Reading | How Fear and Greed in the Crypto Market Can Lead To Incredible Profit 
The entire world fell into a state of panic almost overnight, and the prices of assets everywhere reflected the fearful sentiment.
Following the selloff, the cryptocurrency market Fear and Greed Index, fell to lows, indicating that investor sentiment was in extreme fear.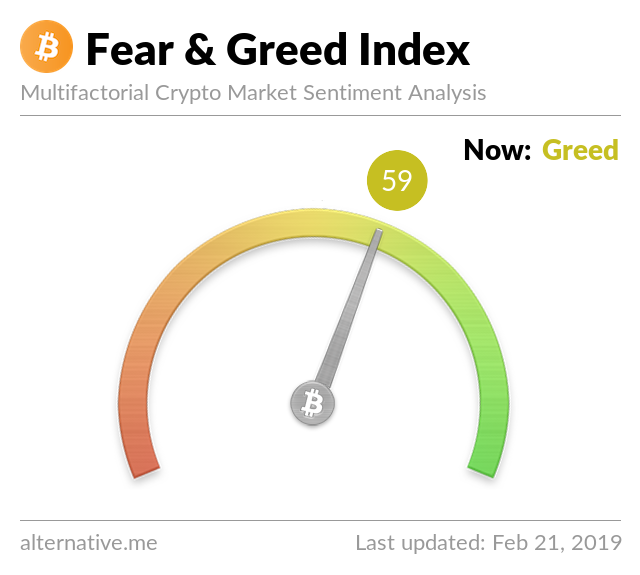 Many old adages and quotes reminder investors that when things get scariest, it's often the time to buy. Baron Rothschild and the Oracle of Omaha himself, Warren Buffett have coined such phrases.
It's clear someone out there was buying the extreme fear in the market – blood in the streets – as Bitcoin price rallied from a low of $3,800 to over $7,000 before a pullback.
But the first-ever crypto-asset nearly doubling in price following the recent catastrophic collapse has done very little to ease the minds of crypto investors who are still in a state of panic.
Crypto Fear and Greed Index Reaches Longest Stretch of Extreme Sentiment Yet
According to the Crypto Fear and Greed Index, not only is the market still in extreme fear, but it's now spent the longest stretch of time at such peak emotion.
Related Reading | Despite Cryptocurrency Market Recovery, Sentiment Is Still Extremely Fearful 
Data shows that although the market reached a level of fear lower than current levels back in August 2019, the fear was short-lived and sentiment bounced right back to greed.
The current bout of extreme fear has now lasted nearly three full weeks, and with the coronavirus and coming recession causing the market more fear than ever before, there's a chance that the extreme fear may linger for the foreseeable future.
The fear is even more extreme than the period of time when Bitcoin traded between $3,000 and $4,000 at the end of 2018.
During that time, fear hung around longer than what's taken place this time around, however, fear didn't get as extreme as it is right now, and the current wave of fear has only truly just begun.
Featured image from Shutterstock