At long last, after weeks upon weeks of increasing prices, Bitcoin saw a strong correction on Saturday. Per previous reports from NewsBTC, Saturday morning saw the price of the leading cryptocurrency tank from $10,400 to a low of $9,700 (on some exchanges), a drop of nearly 7% in a few hours' time.
Despite this brutal crash, which liquidated dozens of millions of dollars worth of Bitcoin positions on BitMEX and a swath of other leverage-enabled exchanges, a top analyst is optimistic about the prospects for the crypto market.
In fact, the analyst said that if the bottom comes in at $9,500 to $9,700, there's a high likelihood the price of BTC could rocket over a dozen percent higher to $11,500 in the coming weeks.
Filb Filb's Crazy Accurate Track Record
After Bitcoin plunged by hundreds of dollars in a few hours' time this morning, investors were running scared, making sweeping assertions like the "bull trend is over."
In spite of the growing fear of a greater market correction, a leading analyst has remained cheery.
The analyst, Filb Filb, a pseudonymous trader who in September posted the below chart, drawing a forecast of the price trend Bitcoin could see heading into Q2 of 2020.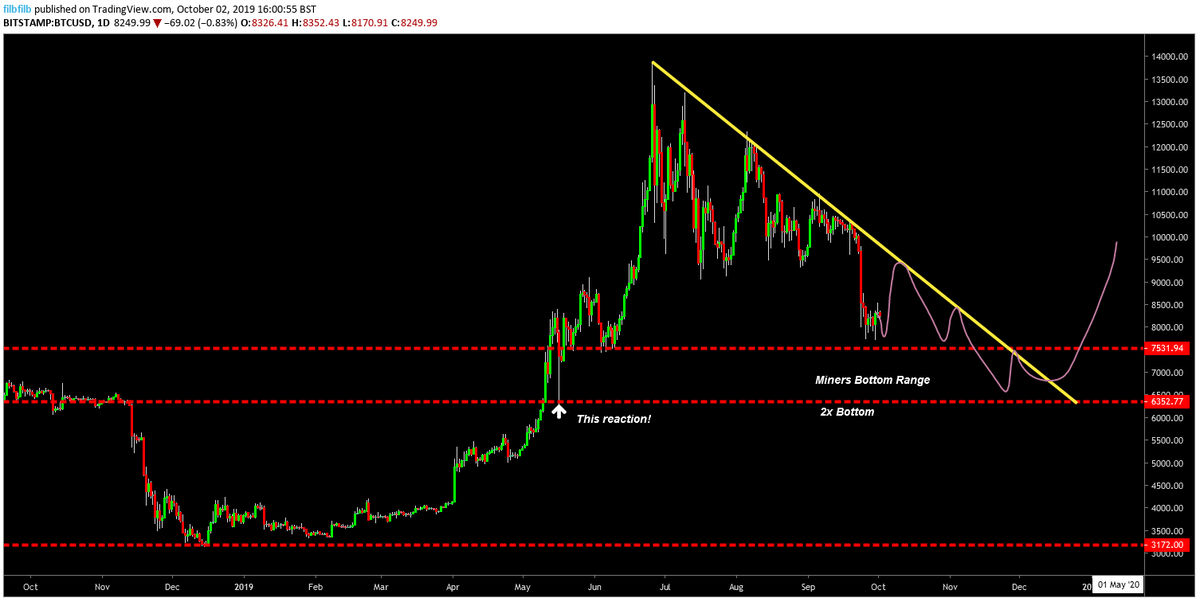 While some laughed this off as pure bearish sentiment, the forecast was proven to be nearly 100% accurate when Bitcoin surged towards $10,000 in a temporary relief rally on the back of positive China news, then crashing to the mid-$6,000s by the end of the year.
Not to mention, the cryptocurrency started rocketing higher heading into 2020, just as Filb Filb's prediction indicated.
Adding to his accolades, Filb Filb called Bitcoin's $3,150 bottom in December 2018 literal months in advance.
Bitcoin Likely Still in Uptrend, Eerily Accurate Analyst Says
Now, the analyst is back, recently commenting on the drawdown that shook traders on Saturday morning.
In a comment published to his Telegram channel, Filb Filb wrote there is a "reasonable case" to be made that the recent drop is actually the "[third real] correction in this uptrend," noting that the prior two drops were of similar magnitude in the grand scheme of things.
Attached to this optimistic message was the below chart, which indicated that should history repeat itself or at least, the price of Bitcoin could rally to $11,500 by the start of March, which would mark a 17% rally from current price points.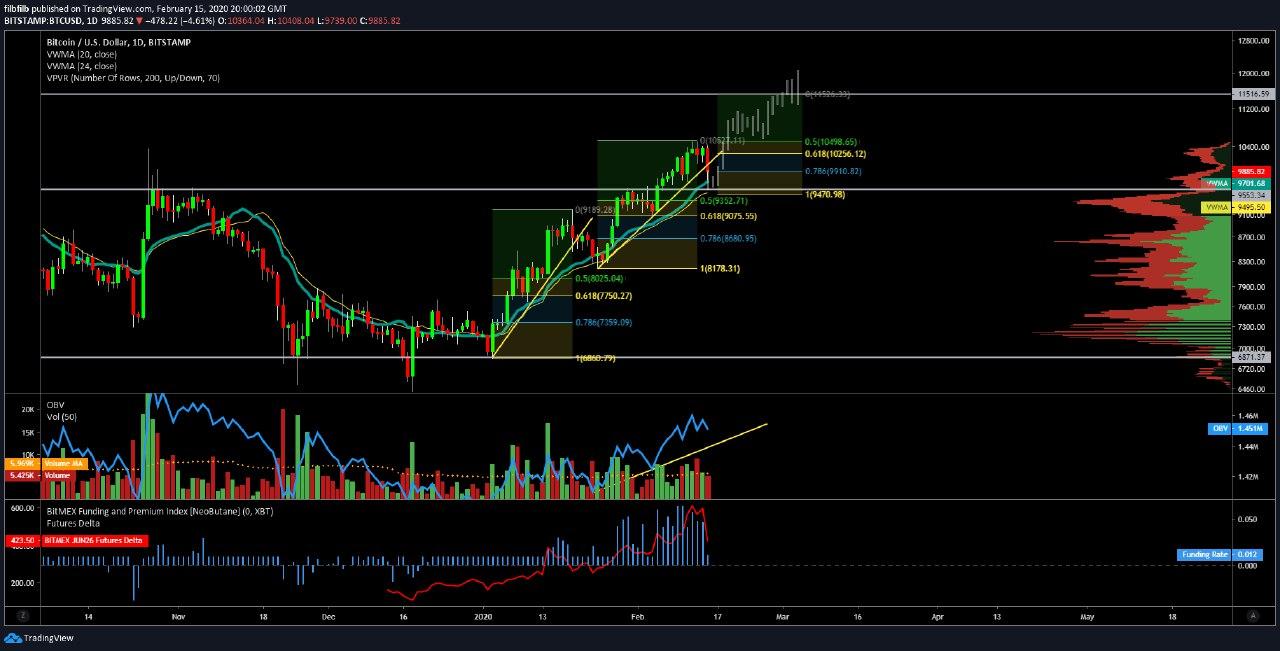 Filb Filb previously targeted the $11,500 price point because Bitcoin made a weekly candle close above $9,500, which has historically been an inflection point for this nascent market.
Featured Image from Shutterstock