Blockchain-based travel booking firm Travala is adding VeChain's native token, VET, to its list of payment options.
Travala aims to create a smooth travel booking experience that integrates blockchain technology. What's more, both firms believe the tie-up is a natural step in the path to the mass adoption of cryptocurrencies.
With that in mind, Travala is looking at the provision of modern payment alternatives in achieving this. It already accepts 29 different cryptocurrencies, including several top-20 offerings, for example, Bitcoin and Monero, as well as a number of stablecoins.
Also included in the list is AVA, which is Travala's native token. Holders of the BNB-based token can use it for payment, givebacks, loyalty rewards, and for activating discounts.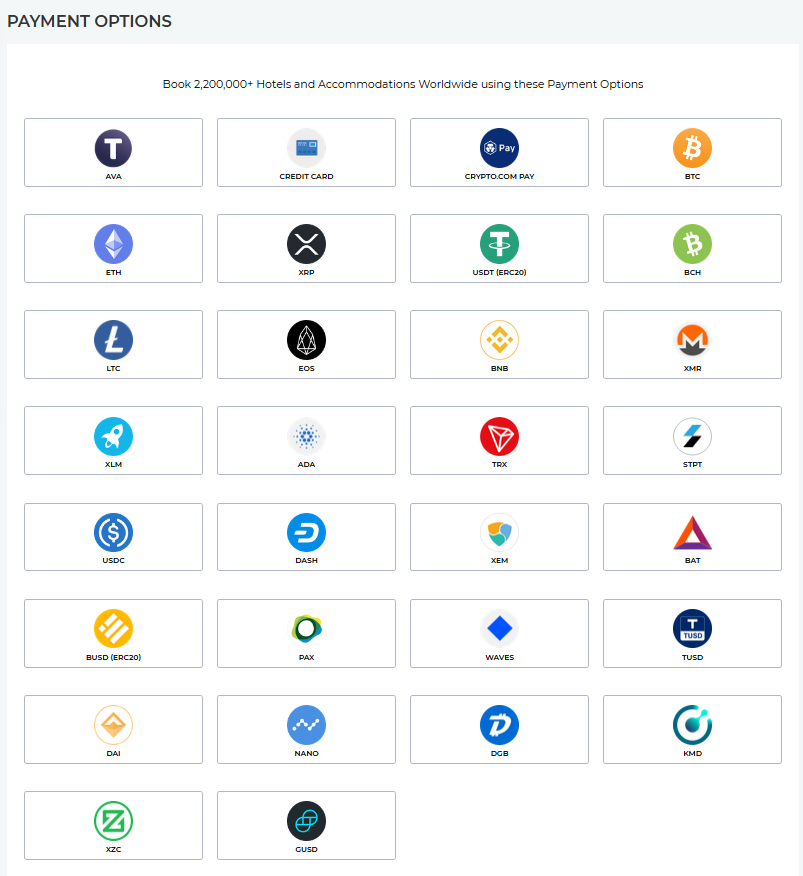 Source: travala.com
On adding VET to the firm's list of accepted payments, Juan Otero, Travala CEO, reiterated his commitment to extending payment alternatives for consumers.
"At Travala.com, we are dedicated to expanding valuable options for our users. Through this partnership, we hope to continue to push the growth of cryptocurrency adoption by enabling our user's access to VeChain's reputable ecosystem and fast, user-friendly payment execution."
Travala operates a network of 2.2 million hotels and holiday rental properties, with access to over 600 flight carriers.
A Departure From VeChain's Core Business
VeChain primarily targets businesses to improve their supply chain and business processes.
For instance, NewsBTC recently reported on the implementation of VeChain's My Care framework by pasta producer, De Cecco to manage pandemic risk.
But the deal with Travala, for payments, shows VeChain is not pigeonholing itself into any single category.
On that, CEO of VeChain, Sunny Lu said VeChain has real-world use for both consumers and businesses alike. He went on to say diversification is the key to quicken blockchain adoption. And using VET as "smart money" is just another way to make that happen.
"Positioned as the ecosystem enabler, VeChain has been on the path for accumulating real-world applications and client base, and we're always on the lookout for partnerships amongst a diverse list of industries to widen the adoption of blockchain. We're pleased to partner with Travala.com to bring users an enhanced travel experience through the utilization of blockchain technology."
Travel Industry in Turmoil
Before the pandemic situation hit, travel was the world's second-fastest-growing industry, behind manufacturing.
But government-imposed restrictions on travel have affected the entire travel industry, especially airlines. With that, there's a lot of uncertainty over what happens next.
Use cases for blockchain in travel include payment, loyalty schemes, identity services, baggage tracking, and insurance. But, with "staycations" being the trend, identity services, and baggage tracking have become less relevant.
Nonetheless, despite the turmoil and uncertainty, Travala is reporting steady financials. Revenue for the week ending August 15 was $190k, with 71% of customers paying with crypto. The previous week, August 8, saw revenue at $86k, with 63% of customers using crypto as a payment method.